Please email us at worldkidlit@gmail.com to let us know of any events you would like us to publicise that are related to international children's publishing or children's/YA books in translation. Thank you!
October

Past events
September 2021 #WorldKidLitMonth!
***
MERREGNON: LAND OF SILENCE
Friday 10 September
World premiere! Merregnon: Land of Silence is the story of the orphan Miru, who embarks on an unforgettable adventure with her childhood friend Hikito and the trusty dog Mako. Their goal is to find out what is plaguing the Land of Silence, Merregnon.
The story is by German children's author Frauke Angel and the music is composed by Yoko Shimomura, one of the most prominent video game music composers of our time.
The performance was originally scheduled to have its premiere with the Royal Stockholm Philharmonic Orchestra in Konserthuset Stockholm in March 2021, but the pandemic made the plans. Instead, a specially produced concert film has been created. Premiere on Konserthuset Play, Friday September 10, 2021 at 8:00 UTC Narration will be spoken in Swedish, with subtitles provided in German, English and Japanese.
***
Story Teller – Thakurmar Jhuli, zoom session with Sutapa Basu
Saturday 11 Sept 18:00 Kolkata time / 12:30 UTC
***
World Kid Lit Translator Social
Tuesday 14 September 18:30 UTC
Free Zoom social event for translators into English from any language with an interest in writing for young people. Sign up here – hurry as places will be limited!
***
Join Pushkin Children's Books for a fascinating evening of conversation on the newly published novel The Edelweiss Pirates by Dirk Reinhardt, translated by Rachel Ward and with an introduction by Michael Rosen.
Critically acclaimed author Michael Rosen will be interviewing Dirk Reinhardt and Rachel Ward on Tuesday 14th September at 7pm on Zoom.
***
The Bookseller Children's Conference will be taking place online in September, bringing you keynotes, speakers and panels right to your screen.
World Kid Lit co-editor Claire Storey will be presenting a case study about World Kid Lit at the conference on Thursday 23rd September at 13:30 UTC.
***
CWIG @Home
The festival of the Children's Writers and Illustrators' Group at the UK's Society of Authors
Week beginning 20 September. More details coming shortly!
***
"Translating KidLit for a Global Audience" with Mother Tongue Twisters
Chloe Garcia Roberts is the author of a book of poetry, The Reveal, and the translator of several books from Spanish and Chinese. The recipient of a 2021 NEA translation fellowship, her translations of children's literature include Cao Wenxuan's Feather, and Decur's When You Look Up, named a Best Children's Book of 2020 by the New York Times.
Register now for attending our session "Translating KidLit for a Global Audience" on 23rd Sept, 1.30pm UTC to find out more about Roberts' translations of children's literature from Chinese and Spanish – some exciting readings are in store! Register here.
***
In the Bookshop with Nicky Harman
WEDNESDAY, 29 SEPTEMBER 2021 AT 17:30 UTC
Chinese children's literature in translation coming to a small bookshop near you (if you happen to live near Dorchester, Dorset, England)
Weldmar Hospicecare Trust Charity Book Shop, Dorchester
Prize-winning literary translator – and friend of Weldmar Bookshop – Nicky Harman will be returning to the bookshop to discuss her recent work in translating Chinese children's books into English. There will be copies of Nicky's work on sale, including White Horse, by Yan Ge (short-listed for the Warwick Prize for Women in Translation, 2020), as well as a selection of novels and picture books by prize-winning children's fiction translator Helen Wang. This is a free event. No need to book, just turn up for an interesting and informative evening! If you can't come to Dorchester, you can still donate to Weldmar! weld-hospice.org.uk
***
Young Adult Studies Association (YASA) Book Club – #WorldKidLitMonth special edition
30th September 19:30 UTC
Focusing on Here the Whole Time by Vitor Martins, translated from Brazilian Portuguese by Larissa Helena
This is a members only event; however if you wish to join YASA, please follow this link. There is currently no fee to join.
ITD: International Translation Day
30 September 2021
English PEN's annual programme of conversations, workshops, and opportunities to pitch to publishers returns on 30 September 2021. Following the success of last year's format, ITD 2021 will take place online from 10AM to 8PM BST.
Explore the programme here, ahead of tickets going on sale on 1 September. Speakers will be announced in the coming weeks.
Past Events
WORLD KID LIT LIVE
All of our WORLD KID LIT LIVE past events are available to watch on our Facebook page
and on our YouTube channel. For more details, please take a look at our World Kid Lit LIVE page.
***
Bila Hudood Festival – Arabic YA Literature's Fantastic Worlds and Where to Find Them
Arabic YA expert Susanne Abou Ghaida joined by Palestinian-Jordanian novelist Taghreed Najjar, Syrian novelist Maria Dadouch and Egyptian novelist and translator Ahmed al-Mahdi. Read more about this session here.

***
TVO Tribe – Diversity and inclusion in storytelling for children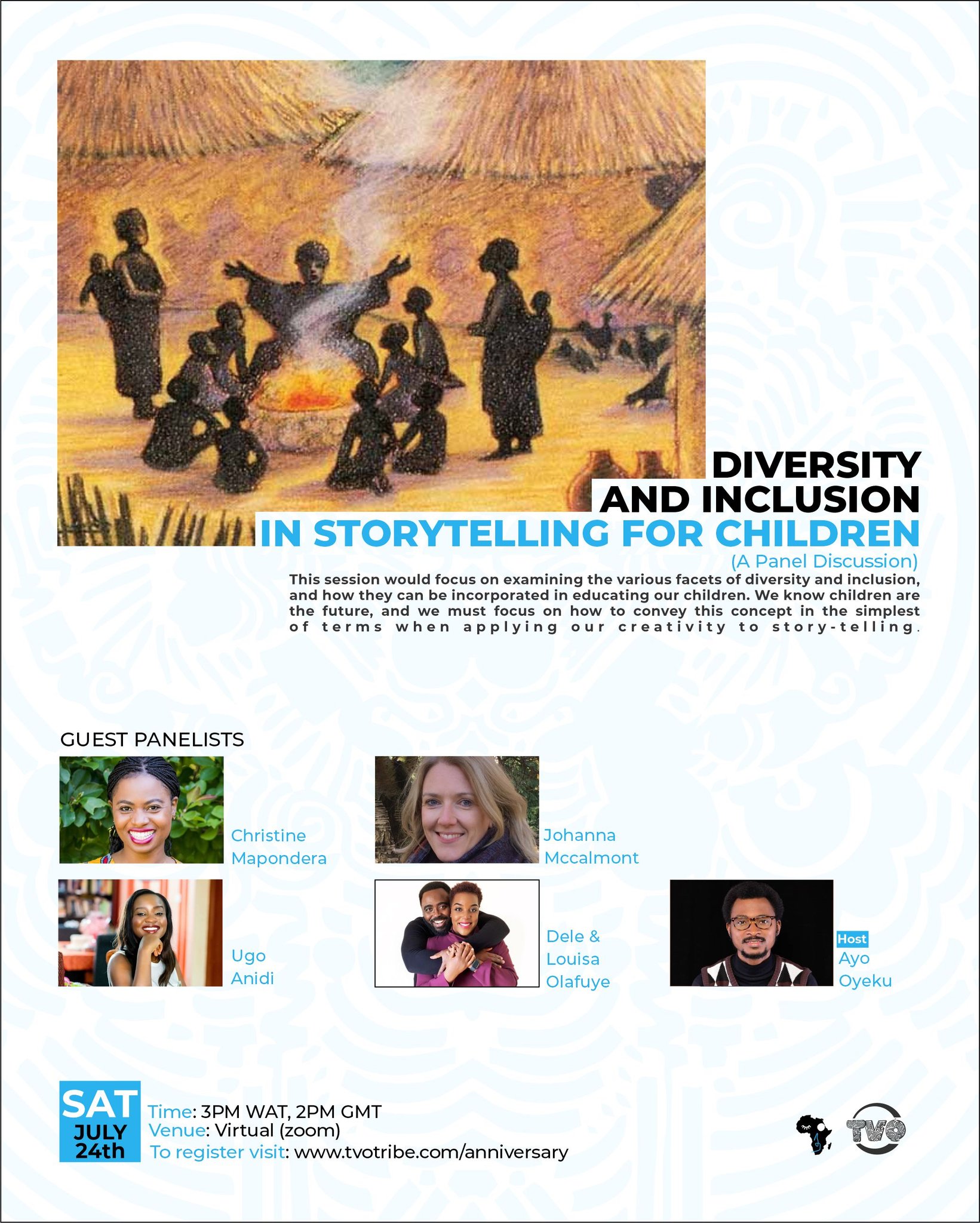 ***
Access to Youth Literature and Reading in Africa: Obstacles and Opportunities in 2021. The 6th in the
series of Muna Kalati Talks, featuring two panelists from Togo (Hidi Culture) and Benin (Book Conekt), and co-hosted by IBBY 30th June from 4:00-5:30 pm (UTC). Click here to register
***
Afro-Caribbean KidLit Fair by D'un Livre à L'Autre 26 – 27 June Readings, Workshops, Roundtables, Conferences and more IN FRENCH. More info here. Register free for the online event here.
***
ALA Annual 2021 USBBY (United States Board on Books for Young People) Read Around the World: Innovative International Publishing in the US.
June 24 Four distinguished, award-winning publishers with roots in Nigeria, The UK, New Zealand and Iran will engage in conversation about their varied publishing philosophies. We'll explore the challenges and benefits of publishing International Children's Books in the United States. On demand available.
***
Translation outreach in schools and the move online
Wednesday 5 May, 6-7.30pm UK BST
Sophie Heywood from CBCP and Suzanne Graham from the Centre for Literacy and Multilingualism, in partnership with Outside in World, are co-convening an online panel event on 'Translation outreach in schools and the move online'.
Speakers: Sarah Ardizzone (Translator, critic and journalist), Charlotte Ryland (Director, Stephen Spender Trust), Gitanjali Patel (Director, Shadow Heroes), Greet Pauwelijn (Book Island Publisher). Chair: Clémentine Beauvais (Author, academic and translator, University of York).
***
Five Leaves Bookshop – Diversity in children's literature series
History of Diversity in Children's Books
The first event in our series on cultural diversity in children's literature. Michael Rosen, Sanchita Basu De Sarkar and Melanie Ramdarshan Bold discuss how children's literature has progressed to become more culturally inclusive and diverse than ever before.
This will be available shortly on the Five Leaves YouTube Channel
Children's Books in Translation
World Kid Lit co-editor Claire Storey and Emma Wright from The Emma Press talk to Deirdre O'Byrne about the importance of children's books in translation.
Available on the Five Leaves YouTube channel.
***
Centro Cultural Brasil – Cabo Verde International Conference
Celebrating World Book Day 2021. Speakers Dai Varela (Cape Verde), Danuta Wojciechowska (Portugal) and Ana Crélia Dias (Brazil). Aimed at teachers, students of literature, writers and artists. Available to watch on Facebook
Translating Children's Literature
In this session author and translator Lawrence Schimel and illustrator and translator Elīna Brasliņa will talk about what it's like to translate children's literature from around the globe.
Recording will be available soon on the Cork World Book Fest YouTube channel.
***
Children's Books from Around the World
23rd April 15:00 BST
Featuring stories from Germany, Indonesia, Japan and China, this session will take our younger readers on a journey around the globe. With readings by author Reda Guadiamo, and translators Helen Wang, Ruth Ahmedzai Kemp and Emily Balistrieri.
Recording available.
***
The Akada Children Book Festival – Videos from the festival held in Nigeria at the end of October are available on the Akada Festival YouTube Channel on the link above. The first Nigerian book festival dedicated to children's literature showcases books written by African authors, or books written for a diverse audience of children.
***
Around the World in 18 Books: An introduction to literary translation in children's and YA publishing
Literary translation in children's and YA publishing: an online public talk with translator and diverse publishing activist Ruth Ahmedzai Kemp, introduced by Patricia Billings (Milet Publishing and Outside in World). Hosted by The University of Reading. Recording available on YouTube
***
Romania Rocks: Children's Weekend – Library on Stage
Romania Rocks: Illustration workshop with Axel Scheffler based on a short story by Romanian writer and translator Florin BicanAvailable on the #RomaniaRocks Youtube channel.
***
Publishing Perspectives/Zayed Book Award Children's Literature in Translation
Webinar on Arabic children's literature in translation, with Sawad Hussain, Arabic translator and litterateur, and Robert Morgan, Publisher of BookLand Press, chaired by Porter Anderson, Editor-in-Chief of Publishing Perspectives (28 September 2020).
***
The e-book launch of Water Birds on the Lakeshore Afro YA Short Story Project
Zukiswa Wanner in conversation with Fatma Shafii, Howard Meh-Buh and Yamikani Mlangiza with readings in English and kiSwahili. Book available to purchase in Europe from Interkontinental (Berlin). Find out more on our blog post.
***
Never Grow Up: Dutch Children's Books in Translation
Join award-winning authors Annet Schaap, Edward van de Vendel and Jef Aerts, along with translator Laura Watkinson, for a lively conversation about the joys of working with translators, Dutch cultural differences and similarities, artistic risk-taking, and what they hope young US readers will discover in their newest works. Settle in for a dynamic discussion on culture, poetry, language and imagination, moderated by Carmen Boston, Children's Librarian, DC Public Library.
The recording is available here.
***
Emma Press Book Chat with Indonesian kidlit specialist Herdiana Hakim
Emma Press Book Chat with World Kid Lit blog co-editor Ruth Ahmedzai Kemp.
Ruth speaks to Emma Daian of UK publisher The Emma Press about World Kid Lit Month, her favourite books in translation by women for #WITmonth, and about her latest kid lit translation from Russian.
Emma Press Book Chat with illustrator Ulla Saar
Ulla talks to Emma about Estonian children's books.
***
Translating the Future: "Children's Literature in Translation" with Lawrence Schimel and Daniel Hahn. Moderated by Lyn Miller-Lachmann (City University of New York Humanities Center). Find out more about this on our blog post.
***
Mother Tongue Twisters #TranslationThursdays
***
Annual Alexis Levitin Bilingual Reading – Children's Literature & Performance
Available until the end of 2020 for those registered to attend ALTA
Readings by:
Richard Robinson
Anna Bentley
Ruth Ahmedzai Kemp and Lawrence Schimel
Jennifer Vevian-Sparf
Mina Kyounghye Kwon
Dongshin Chang
***

Folktales Sans Moonlight: Writing for Today's African Children
Aké Books and Art Festival 2020
African Folktales were a powerful tool for instilling values into children. On this panel, Olubunmi Aboderin-Talabi will explore how writers can continue to feed the imagination of African children, in an environment that is evolving technologically. Deborah Ahenkorah, Sarah Odedina and Victoria Inegbedion will look at ways to rebuild the children's book industry.