Welcome to February's monthly round-up. It may be the shortest month but there's still plenty going on in the world of translated books for younger readers. If you see anything for our next installment, please do get in touch.
News
The Shortlist for the 2022 Hans Christian Andersen Award has been announced:
Authors: Marie-Aude Murail from France, María Cristina Ramos from Argentina, Fatima
Sharafeddine from Lebanon, Peter Svetina from Slovenia, Annika Thor from Sweden, and
Margaret Wild from Australia.
Illustrators: Beatrice Alemagna from Italy, Ryoji Arai from Japan, Iwona Chmielewska from
Poland, Gusti from Argentina, Suzy Lee from the Republic of Korea, and Sydney Smith
from Canada.
Read the full news release here.
***
The National Consortium for Teaching About Asia announced the winners and honor titles in the Freeman Awards 2021. Several translated titles were among those to receive recognition in the Children's Literature and Young Adult/High School Literature categories:
Congratulations to everyone involved!
***
The Global Literature in Libraries Initiative 2022 Translated Young Adult Book Prize shortlist has been announced.
Colorful. Written by Eto Mori. Translated by Jocelyne Allen. Published by Counterpoint Press, 2021. JAPAN
The Easy Life in Kamusari. Written by Shion Miura. Translated by Juliet Winters Carpenter. Published by Amazon Crossing, Seattle, 2021. JAPAN
The Hunt is On (Seekers of the Aweto, #1). Story and art by Nei Jun. Translated by Edward Gauvin. Published by Graphic Universe, 2021. CHINA
The Immortal Boy. Written by Francisco Montaña Ibáñez. Translated by David Bowles. Published by Levine Querido, 2021. COLOMBIA
Oksi. Story and art by Mari Ahokoivu. Translated by Silja-Maaria Aronpura. Published by Levine Querido, 2021. FINLAND
The winner of the 2022 GLLI Translated Young Adult Book Prize will be announced on April 1, 2022, at the International Children's Book Day Celebration at Rutgers University International Youth Collection at the Archibald S. Alexander Library.
A discussion of the books on the list will be held at the Fay B. Kaigler Children's Book Festival at the University of Southern Mississippi on April 6, 2022. Read more about the Festival here:
***
The Austrian Children and Youth Book Prize 2022 was announced on February 11th. The four winning titles are:
Zur Zeit, wo das Wünschen noch geholfen hat by Brüder Grimm, Julie Völk (Gerstenberg Verlag)
Mit Worten will ich dich umarmen by Lena Raubaum, Katja Seifert (Tyrolia Verlag)
An die, die wir nicht werden wollen by Nils Mohl, Regina Kehn (Tyrolia Verlag)
Faszination Krake by Michael Stavarič, Michèle Ganser (Leykam Verlag)
Resources
Teaching Books has put together some wonderful classroom resources to accompany Batchelder Award Winner Temple Alley Summer, by Sachiko Kashiwaba, translated by Avery Fischer Udagawa.
Scottish Book Trust – Using books to support children transitioning from primary to secondary school, including The Wild Book by Juan Villoro, translated by Lawrence Schimel.
Reviews
The Guardian – Picture Books for children, including I Am the Subway (Scribe) by Kim Hyo-eun, translated by Deborah Smith. Reviews by Imogen Carter
Geek Afrique – #AkumbuReviews: A closer look at 'La Bastarda' by Trifonia Melibea Obono, translated from Spanish [Equatorial Guinea] by Lawrence Schimel
Texas Library Association is pleased to announce the 2022-23 Tejas Star Reading List. This carefully curated list of Spanish and bilingual titles is designed to encourage children ages 5 to 12 to explore Spanish, bilingual, and multicultural books
Stories that stay with us – Colorful by Eto Mori & translated from Japanese by Jocelyne Allen; review by Maureen Tai
Publisher's Weekly – Fall 2022 Children's Sneak Previews
Betsy Bird – Publisher Preview: Spring 2022 Levine Querido!
A Library Lady – Big Book of Boats by Luogo comune, translated by Catherine Bruzzone (b small publishing)
Global Literature in Libraries Initiative #WorldKidLitWednesday translated book reviews:
Sato the Rabbit by Yuki Ainoya, translated from Japanese [Japan] by Michael Blaskowsky (Enchanted Lion), Review by Nanette McGuinness
Where We Go From Here by Lucas Rocha, Illustrations by Marina Esmeraldo, translated from Portuguese [Brazil] by Larissa Helena (Scholastic) Review by Klem-Mari Cajigas
In the Meadow of Fantasies Written by Hadi Mohammadi, Illustrated by Nooshin Safakhoo
Translated from Persian [Iran] by Sara Khalili (Elsewhere Editions) Review by Laura Taylor
Articles and interviews
Cynsations – Guest Interview: Avery Fischer Udagawa talks to A. A. Prime about translating Red Mantle by Maria Turtschaninoff from Swedish [Finland]
The Alma Review – The Best Feeling in the World: Translator Shelley Fairweather-Vega on What It Takes to Bring a Book to a Publisher (namely, Batu and the Search for the Golden Cup by Zira Naurzbayeva and Lilya Kalaus, first published in Kazakhstan, and due to be published by Amazon Crossing Kids in 2023 in translation from Russian by Shelley Fairweather-Vega)
The Alma Review – interview with Zira Naurzbayeva and Lilya Kalaus, the authors of Batu and the Search for the Golden Cup, translated from Russian [Kazakhstan] by Shelley Fairweather-Vega
Submissions open
The Latinx KidLit Book Festival is taking applications to participate in their 2022 edition in October. Deadline for entries is April 1, 2022.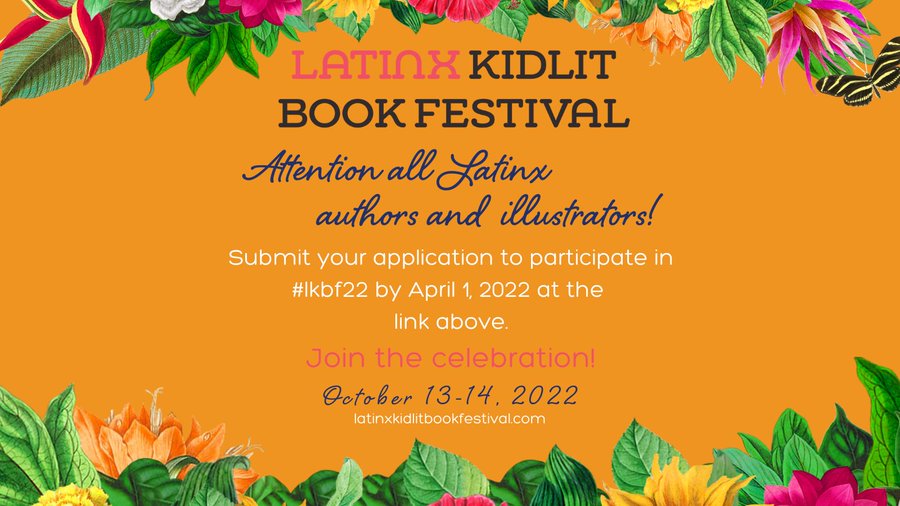 ***
The Anthea Bell Prize for Young Translators 2022 is now open! Teachers from all over the UK can submit their students' translations of poetry, fiction and non-fiction from French, German, Italian, Spanish and Mandarin Chinese. Deadline is 8th April 2022. More details on their website.
Open Literary School of Almaty, Kazakhstan, is happy to announce a new season of Creative Writing for Youth Workshops. We welcome applications from residents of Kazakhstan: 15-21-year-old authors writing in Kazakh and their 15-18-year-old colleagues writing in Russian.
Upcoming events
The Bologna Children's Book Fair is just around the corner, taking place in-person from 21st-24th March. If you are a translator and you are planning to attend the event, there is a reduced rate available for tickets. More details on the BCBF webpage
***
Japan Foundation, Toronto – Parallel Worlds: Translating for Young Minds
Interview with literary translators Avery Fischer Udagawa and Cathy Hirano, moderated by Jeff Chiba Stearns. "In this series of discussions, we talk to translators of literary fiction, manga, genre fiction, and children's literature to tease out the challenges and thrills of bringing a wide variety of Japanese works to English readers."
March 3, 8:00 pm – 9:00 pm EST (1 am UTC)
Free and online. Register here
***
Five go to France …and are translated back again
Thursday 10 March @ 5pm UTC. An online panel event with the editor and translator to mark the publication of Hachette's new Famous Five graphic novel series. Speakers: Alexandra Antscherl (Editorial Director, Enid Blyton Entertainment and Fiction Brands at Hachette Children's Group); Emma D. Page (Translator of the Famous Five graphic novel series, and PhD student at the Centre for Book Cultures and Publishing, University of Reading); Chair: Sophie Heywood (Centre for Book Cultures and Publishing, University of Reading). The panel will explore the new Famous Five series retold as graphic novels for the first time ever. The series translates back into English the French adaptation of Blyton's novels by Béja and Nataël, a talented father-and-son team of graphic novel experts. Together the speakers will discuss the French and English books, the translation process, and publishing Blyton in the 21st century. This will be followed by a Q&A. Register here
***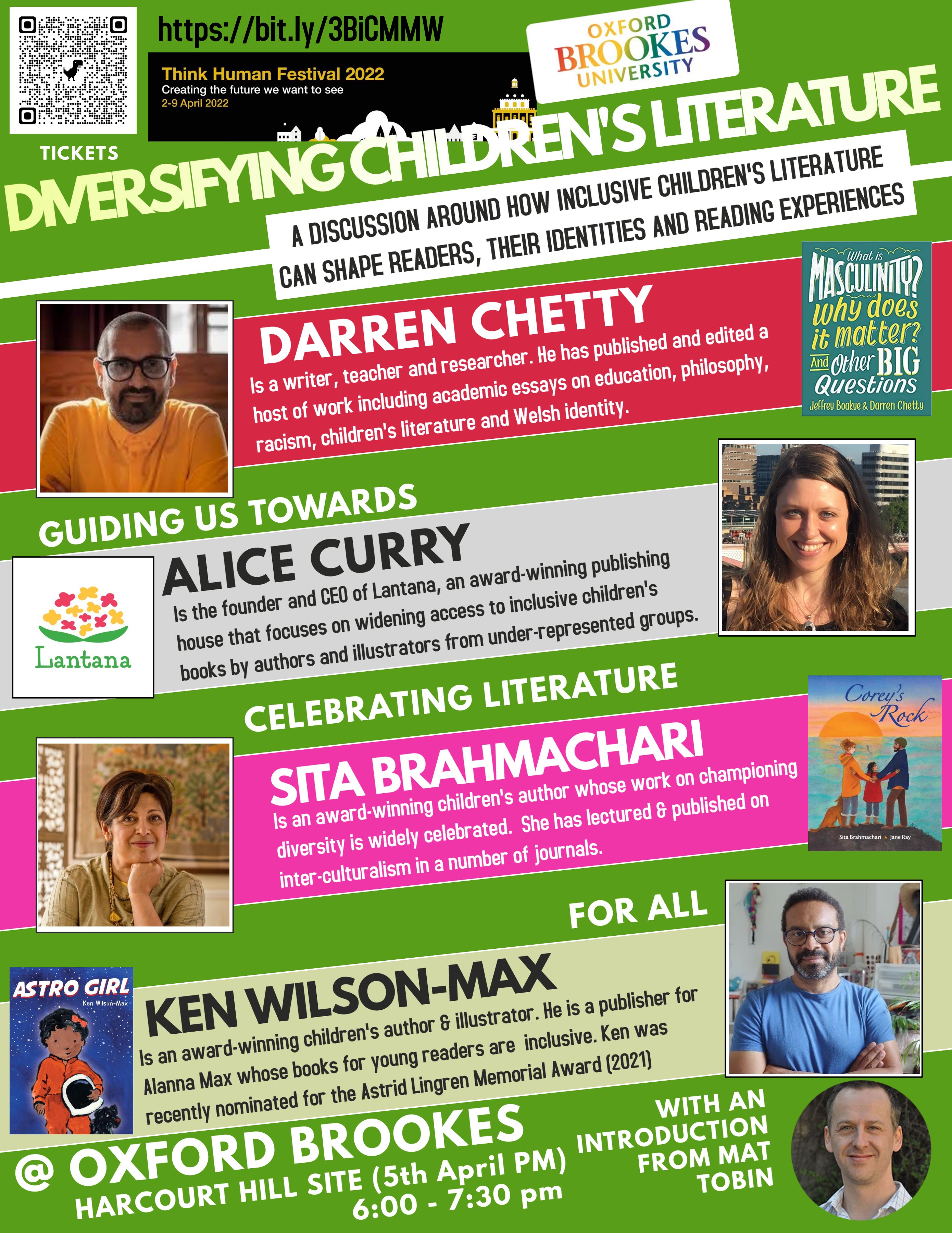 The Think Human Fest has a free in-person panel discussion about Diversifying children's literature: whose worlds are we sharing? The panel features Alice Curry from UK publisher Lantana who have published books by illustrators and authors from around the world, and books translated from Arabic and Polish.
Register here.
Lecture Theatre, Harcourt Hill Campus, Harcourt Hill, Oxford, OX2 9AT, UK
Tue, 5 April 2022 15:00-18:30 UTC
Catch up
National Centre for Writing – Translation as Activism – Interview with Anam Zafar, World Kid Lit contributor and social media administrator
SCBWI Translators social – Interview with translator Laura Watkinson. Members only – available in the SCBWI videos archive until the end of March 2022.
On World Kid Lit this month
New Releases
Picture books
Elephant Island by Leo Timmers, translated by James Brown (Gecko Press) ~ Dutch [Netherlands]
Imagine! Rhymes of Hope to Shout Together by Bruno Tognolini, illustrated by Giulia Orecchia, translated by Denise Muir (Red Comet Press) ~ Italian [Italy]
The Most Important Thing by Antonella Abbatiello, translated by Angus Yuen-Killick (Red Comet Press) ~ Italian [Italy]
The Friendship Surprise by Giorgio Volpe & Paolo Proietti, translated by Angus Yuen-Killick (Red Comet Press) ~ Italian [Italy]
I Love You, Blue by Barroux, translator not known (Flyaway) ~ French [France]
It's Me, Henry! by Stéphanie Deslautiers, illustrated by Geneviéve Després, translated by Charles Simard (Orca Books) ~ French [Canada]
You Are The Loveliest by Hans and Monique Hagen, illustrated by Marit Tornqvist, translated by David Colmer (Levine Querido) ~ Dutch [Netherlands]
Aaahhh! Guilherme Karsten, translated by Eric M. B. Becker (Tapioca Stories) ~ Portuguese [Brazil]
Young adult fiction and graphic novels
Makhno: Ukrainian Freedom Fighter by Philippe Thirault, illustrated by Roberto Zaghi, translated by Nanette McGuinness (Life Drawn) ~ French [France] ~ Graphic Novel
The Might by Siri Pettersen, translated Paul Russell Garrett and Sian Mackie (Arctis) ~ Norwegian [Norway] ~ YA
Sign of the Eight by Benjamin Lebert, translated by Oliver Latsch (Arctis) ~ German [Germany] ~YA