Welcome to November's monthly round-up. It's that time of year again where we start to see lots of "Best of 2021" articles. We'd love to hear what your best translated books of 2021 are. Share your favourites with us via social media @worldkidlit!
News
UK charity Outside In World (OIW) announced two major academic partnerships that will bring their work on translated children's literature to a broader audience. Their extensive book collection, comprising over 1,600 titles translated into English from many world languages, has been given a new home at the University of Portsmouth, and is available for use by researchers and the public through their outreach programme. Secondly, at the University of Reading, translator and Phd student Emma Page will be conducting research into the data collected by OIW since they started collecting and reviewing children's books in translation in 2007. Read more about both projects here on World Kid Lit.
***
Sonia Nimr's YA novel Wondrous Journeys in Strange Lands, translated by Marcia Lynx Qualey, won a 2021 Palestine Book Award in the "translation" category. All the winners are listed here. You can read an interview with Sonia and Marcia about "Wondrous Journeys" on World Kid Lit.
***
The Carnegie and Kate Greenaway Nominations were announced in November. Congratulations to the team behind Red Stars by Davide Morosinotto, translated from Italian by Denise Muir (Pushkin Press) which is the only translated title this year. This book was one of the titles selected in BookTrust's "In Other Words" project as reviewed by Lisa Davis earlier this year. It was also recommended in our 2020 Best of List by R aged 9.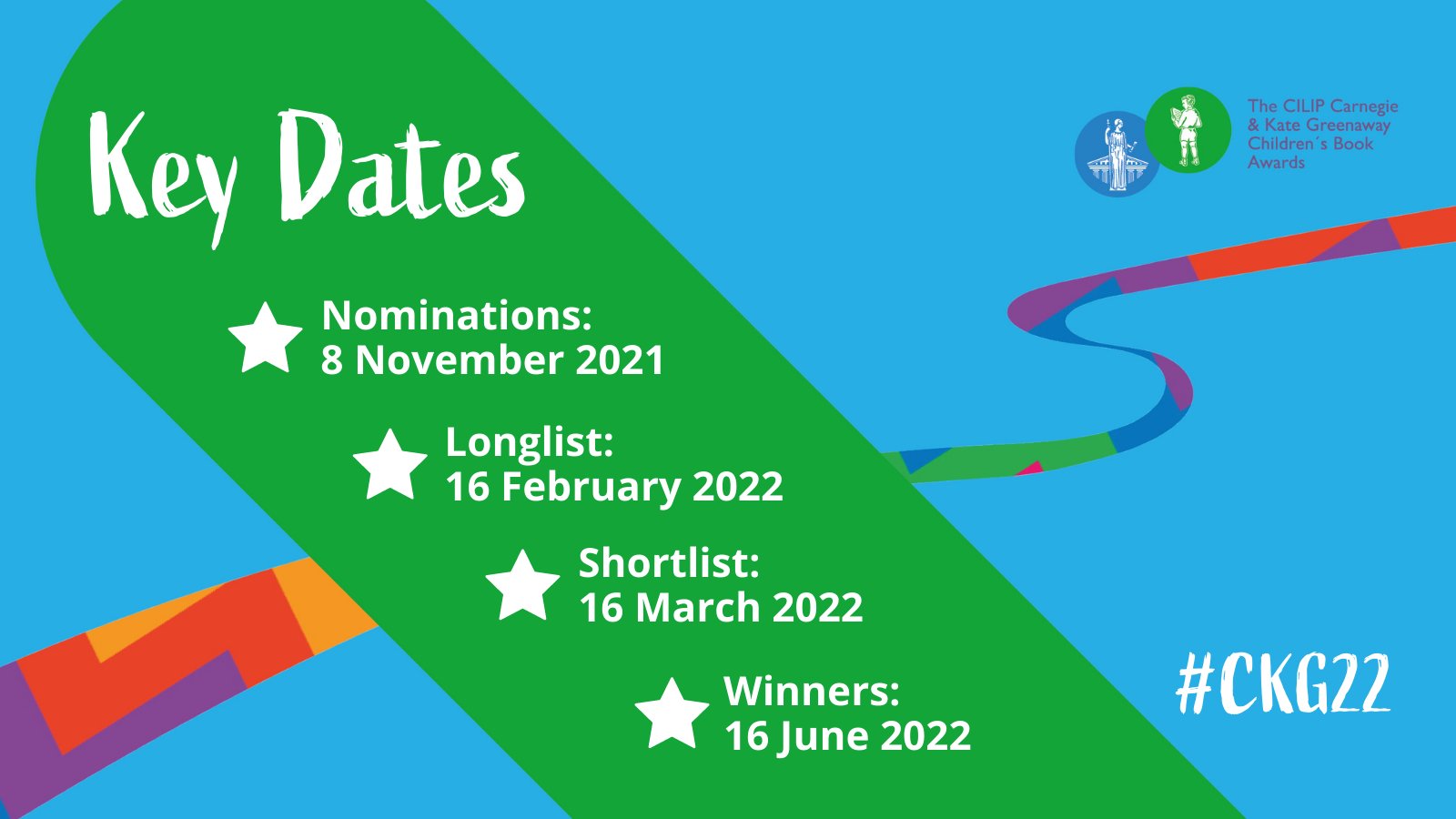 ***
The Sheikh Zayed Book Award announced their longlists in the categories Young Author and Children's Literature. Find out more about the titles over on Arablit.
***
Until the end of the year, the Europe Readr project has a curated set of European literature entitled "The Future of Living" available for reading free of charge. There is one literary work from each EU Member State in the original language and the English translation… and there is a specific category for picture books!
***
New UK independent publisher Kurumuru Books have published their first translation for children! According to their website, their mission is "to bring more diversity to children's, middle-grade, and young adult literature. We specialise in translated, bilingual, and global books because we believe that reading about other cultures is key to building empathy and understanding." Congratulations to publishers Ella and Leah, to author E. R. Traina, and to translator Marinella Mezzanotte!
***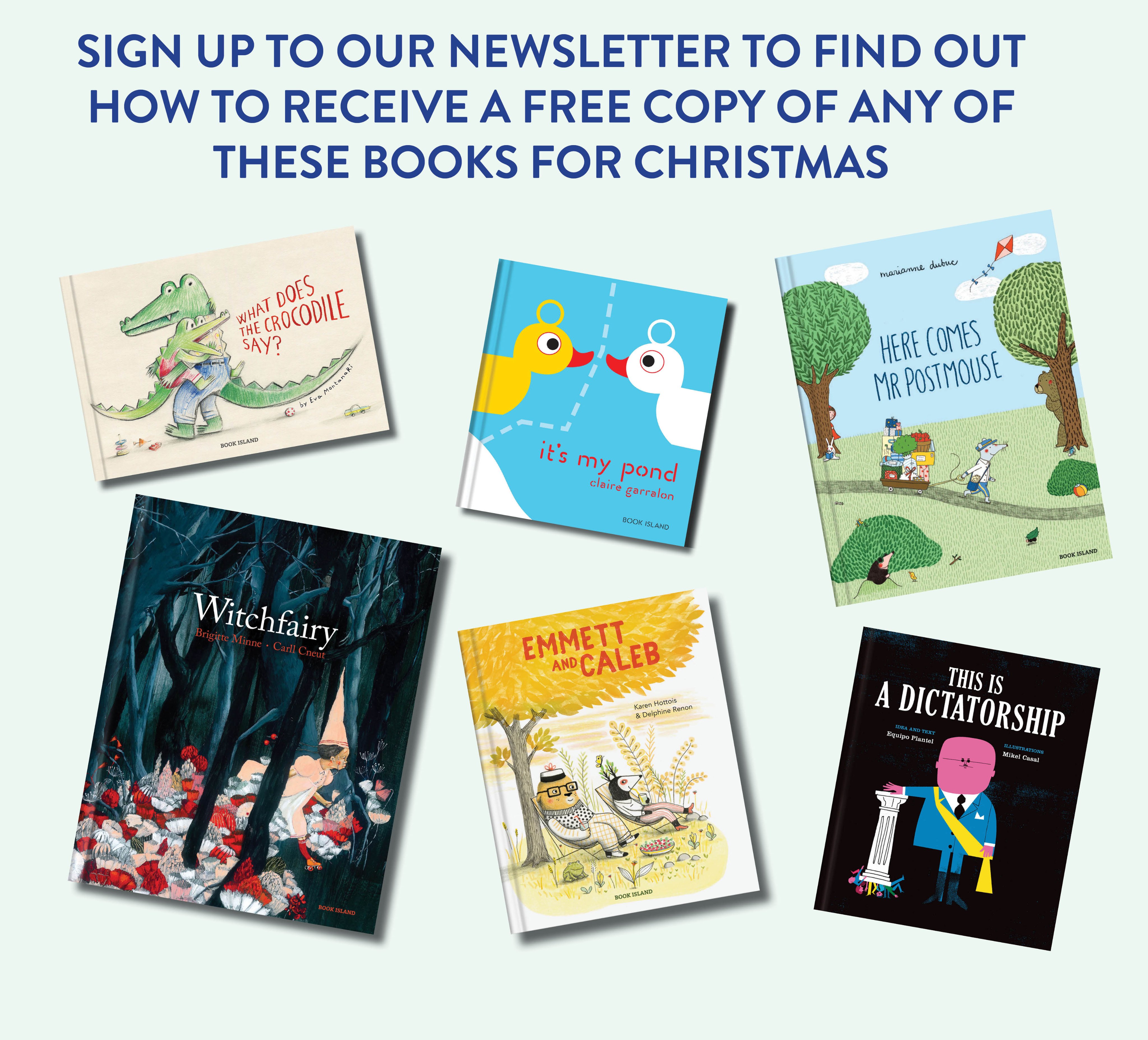 Book Island Books have a special promotion on until 15th December: sign up to their newsletter and receive a free copy of one of six titles
***
Congratulations to all the winners of the 2021 Canadian Children's Literature Awards:
TD CANADIAN CHILDREN'S LITERATURE AWARD: The Barnabus Project by the Fan Brothers
MARILYN BAILLIE PICTURE BOOK AWARD: Our Little Kitchen by Jillian Tamaki
NORMA FLECK AWARD FOR CANADIAN CHILDREN'S NON-FICTION: Powwow: A Celebration Through Song and Dance by Karen Pheasant-Neganigwane
GEOFFREY BILSON AWARD FOR HISTORICAL FICTION FOR YOUNG PEOPLE: The Paper Girl of Paris by Jordyn Taylor
AMY MATHERS TEEN BOOK AWARD: Facing the Sun by Janice Lynn Mather
JEAN LITTLE FIRST-NOVEL AWARD: No Vacancy by Tziporah Cohen
***
SAGA Egmont has established a global children's books imprint and kicks off with a major collaboration with The Astrid Lindgren Company. Read more here
Upcoming Events
It's #ReadingAfrica Week from 5-11 December! Join Catalyst Press for the following online events. Register here
December 6 at 12:30 ET, it's all about comics. KaDi Yao Tay, founder and editor of Squid Magazine, moderates a conversation on graphic novels and comics with Bill Masuku (author/illustrator Captain South Africa), Ivanka Hahnenberger (translator Madame Livingstone), Richard Conyngham (author All Rise: Resistance and Rebellion in South Africa), and Salim Busuru (Creative Director of Avandu Studio)
December 8 at 12:30 ET, join us for a discussion on children's literature moderated by Atlas Book Club founder, Bunmi Emenanjo. Featuring Ekiuwa Aire (author, Idia of the Benin Kingdom), Hannes Barnard (author, Halley's Comet), Caroline Kurtz (author and co-founder of Ready Set Go Books), and Ruth Ahmedzai Kemp (translator and editor World Kid Lit blog)
December 10 at 12:30 ET, our closing panel features a host of amazing women. Moderated by Jen Thorpe, author and host of the podcast Living While Feminist, this panel features Gabeba Baderoon (professor and co-editor of Surfacing: On Being Black and Feminist in South Africa); Cheluchi Onyemelukwe (author of Son of the House), Sifton Anipare (author of Yume), and Yewande Omotoso (author An Unusual Grief)
Moroccan Children's Trust Virtual Jamboree On Saturday 4 December, Moroccan Children's Trust will be hosting an online fundraising gala to support their work with vulnerable children. Ruth Ahmedzai Kemp will be reading a Moroccan picture book in translation from Arabic, and author Tahar Ben Jelloun will be reading as part of the event – don't miss it! Register here.
Reviews
Brittle Paper – 35 Children's Books by African Writers. Includes Alya and the Three Cats by Amina Hachimi Alaoui and Maya Fidawi, translated from Arabic [Morocco] by Mehdi Retnani, Crackboom, and Azizi and the Little Blue Bird by Laïla Koubaa and Mattias De Leew, translated from Dutch [Belgium] by David Colmer.
Norfolk Bookworm – Amarantha by E. R. Traina (translated from Italian by Marinella Mezzanotte), published by Kurumuru Books
Kirkus Reviews – Lots of translations and #namethetranslator credits in the best picture book list
School Library Journal – 8 Yuri Manga to Sweep You Off Your Feet. Reviews by Brigid Alverson
School Library Journal – Best Poetry 2021, reviews by Alyssa Annico, Abby Bussen, Amanda Mastrull, and Florence Simmons
School Library Journal – Best Middle Grade Books 2021, reviews by Monisha Blair, Myiesha Speight, Ashleigh Williams, Taylor Worley
School Library Journal – Best Picture Books 2021, featuring The Big Bad Wolf in My House by Valérie Fontaine, illus. by Nathalie Dion, translated by Shelley Tanaka. Groundwood
New York Times – List of Best Illustrated Children's Book of 2021 includes 3 translated titles: one from Korean, one from France, and one from French-Canada. It also includes an American book with Spanish in the text.
New York Public Library (NYPL) – Best Books for Kids 2021 featuring several translated titles. Thank you NYPL for remembering to #namethetranslator!
Waking Brain Cells – One Million Oysters On Top Of The Mountain By Alex Nogués, tr. Lawrence Schimel, illus. Miren Asiain Lora (Eerdmans). Review by Tasha Saeker
The Guardian – Fiction for older children reviews by Kitty Empire, featuring The Murderer's Ape by Jakob Wegelius, tr. Peter Graves (Pushkin)
World Literature Today – A Baker's Dozen of 2021 Translations, featuring One Million Oysters on Top of the Mountain by Alex Nogués, tr. Lawrence Schimel, illus. Miren Asiain Lora (Eerdmans); Oksi by Mari Ahokoivu, tr. Silja-Maaria Aronpuro (Levine Querido).
NPR – Books We Love, featuring Magic Candies by Baek Heena, tr. Sophie Bowman
Chinese Books for Young Readers – New Picture Books by Illustrator Yu Rong
The Times – Best Books of 2021, feat The Edelweiss Pirates by Dirk Reinhardt, tr. Rachel Ward (Pushkin)
Global Literature in Libraries Initiative #WorldKidLit Wednesday translated book reviews:
Asian Review of Books – "How Do You Live?" by Genzaburo Yoshino, translated from Japanese by Bruno Navasky (Algonquin Books). Review by Alison Fincher
New translated book reviews from Outside In World:
Washington Post – Best Children's Books of 2021
Publishers Weekly – Best of 2021 lists:
Picture Books, including The Night Walk by Marie Dorléans, translated from French [France] by Polly Lawson (Floris)
Articles
Reading Room – The good, the bad, and the ugly of NZ kids' books by Sarah Forster
Arab Kid Lit Now – On Launching Liblib: A Children's Publishing House for Arabic Dialects, by Marcia Lynx Qualey
Words and Pictures – Writing Feature, Literary vs Commercial, by Chrissy Sturt
International Journal of Young Adult Literature – Ploughing the Field: YA in Translation, transcript of a discussion with Reham Almutairi, Marcia Lynx Qualey, Nanette McGuinness, Lawrence Schimel and Claire Storey
Polygon – Read an excerpt from the book that inspired Hayao Miyazaki's new movie: Genzaburō Yoshino's How Do You Live? translated from Japanese by Bruno Navasky (Algonquin Books). Article by Tasha Robinson
Videos and podcasts
USBBY / Enchanted Lion – Finale of the USBBY Membership meeting included a presentation from Enchanted Lion about the Importance of International Children's Book (19:48)
Moms don't have time to read – Maira Kalman discusses her latest picture book, Darling Baby (translated into English by the author).
Why aren't more children's books published in translation? Webinar hosted by The Bookseller and the Sheikh Zayed Book Award, featuring The Bookseller's Tom Tivan, Pam Dix of IBBY, Salwa Shakhshir of Jordanian press Salwa Books, and Tom Bonnick of Nosy Crow. Video coming soon on The Bookseller's Youtube channel
Submissions
The Global Literature in Libraries Initiative (GLLI) Translated YA Book Prize is now open for submissions. The deadline for submitting books is December 15 2021. See the submissions guidelines here
***
IBBY Malaysia is calling from papers and poster presentations for the 38th World Congress. Submission are open until March 15 2022. Particularly of interest is their subtheme on Bridging Divides in Children's and YA Literature, focussing on
Multicultural and multilingual themes in literature
National and transnational themes in literature
Translations and communication
Diversity and inclusivity in multicultural society, including Indigenous representation
Oral to written tradition
Multimedia for bridging traditional oral literature with modern technology.
More details here.
***
US publishers! Don't forget to submit your kids' and YA translations for the ALA Batchelder Award, the leading US award for literature for young readers in translation. The deadline for submissions is December 31st. Criteria and submission information here.
World Kid Lit Blog: In Case You Missed It…
We aim to publish three blog posts a month about translated books for young people, but this month we had five! Please do subscribe to World Kid Lit blog (email sign up on righthand bar on the home page) so you don't miss anything…
New releases
It's quiet this month, so we also include a couple we missed from October and November. Publishers, do keep letting us know of new releases, as we're now compiling our 2022 list!
Picture books
Playing with Lanterns by Wang Yage, illustrated by Zhu Chengliang, translated from Chinese by Helen Wang. Amazon Crossing. Out Dec 2021
But Perhaps, Just Maybe… by Tuvia Dikman Oro, illustrated by Menahem Halberstadt, translated from Hebrew by Gilah Kahn-Hoffmann. Green Bean Books. Out Nov 2021
No One Is Angry Today by Toon Tellegen, illustrated by Marc Boutavant, translated from Dutch [Netherlands] by David Colmer. Gecko Press. Out Oct 2021
Middle Grade / Junior Fiction
Saving Celeste by Timothée de Fombelle, translated from French by Sarah Ardizzone. Walker Books. Out November 2021