Today, Georgia Wall discusses books for older readers, asking the question, why YA?
By Georgia Wall, with contributions from Anam Zafar, Reuben Woolley and Rosie Eyre
"When you ask people about the books that changed their lives—the ones that really made a massive impact, and have never been forgotten—they will almost always talk about children's books. That's why I think children's books are the most important books of all."

Author S. F. Said
The Young Adult (YA) category is flexible. Consider The Girl with the Louding Voice by Nigerian British author Abi Daré (Hodder & Stoughton, 2020): while writer Kasturi Patra proposes Daré's tale of the courage and determination of fourteen-year-old Adunni as a thrilling YA read, the novel is presented by publishers and bookshops as adult contemporary fiction and Daré won the Adult Bath Novel Award with her manuscript in 2018.
The YA tag is also fickle. Though the YA literary journal Voyage suggests that adults make up almost half of YA readership, as a bookseller, I noticed how a book's YA cover would draw in some readers but frustrate others; they'd prefer to buy the adult version (for some reason, this happened often with Dodie Smith's I Capture the Castle).
If you're in a position to compare the marketing of a translation to that of an original text, you might notice that definitions of what is or isn't teen reading also vary between cultures. I was fascinated to learn that translator Howard Curtis had no idea that his translation of Fabio Geda's In the Sea There Are Crocodiles: The Story of Enaiatollah Akbari would be promoted primarily as a YA title (the English-language versions now exist in adult and YA formats: different covers, identical content).
When S. F. Said commented recently on Twitter about the transformative power of children's books, one of the first replies he received was from a mother who wrote that she loved reading her daughter's YA fiction because it gave them something to discuss. With this response in mind, and following on from World Kid Lit's Best of 2020: Young Adult recommendations, here is a list of titles and resources that promise to spark discussion, curiosity and enthusiasm—whether you're a young or not-so-young adult!
Almond: A Novel by Won-pyung Sohn, translated by Sandy Joosun Lee (HarperVia, 2020). Korean author Won-pyung Sohn was awarded the Changbi Prize for Young Adult Fiction for her empathetic and engaging story of a teenage boy with who witnesses a horrific, life-changing event, and who has alexithymia—a neurological condition which means he is unable to identify and express emotion. The book features both an author's and a translator's note which are compelling in their own right. Almond has been compared to Mark Haddon's The Curious Incident of the Dog in the Night-Time and Viet Thanh Nguyen's The Sympathizer and was selected as an Honor Book by the 2021 Global Literature in Libraries Initiative (GLLI) Committee.
You can find more details on this year's GLLI Translated YA Prize winners here.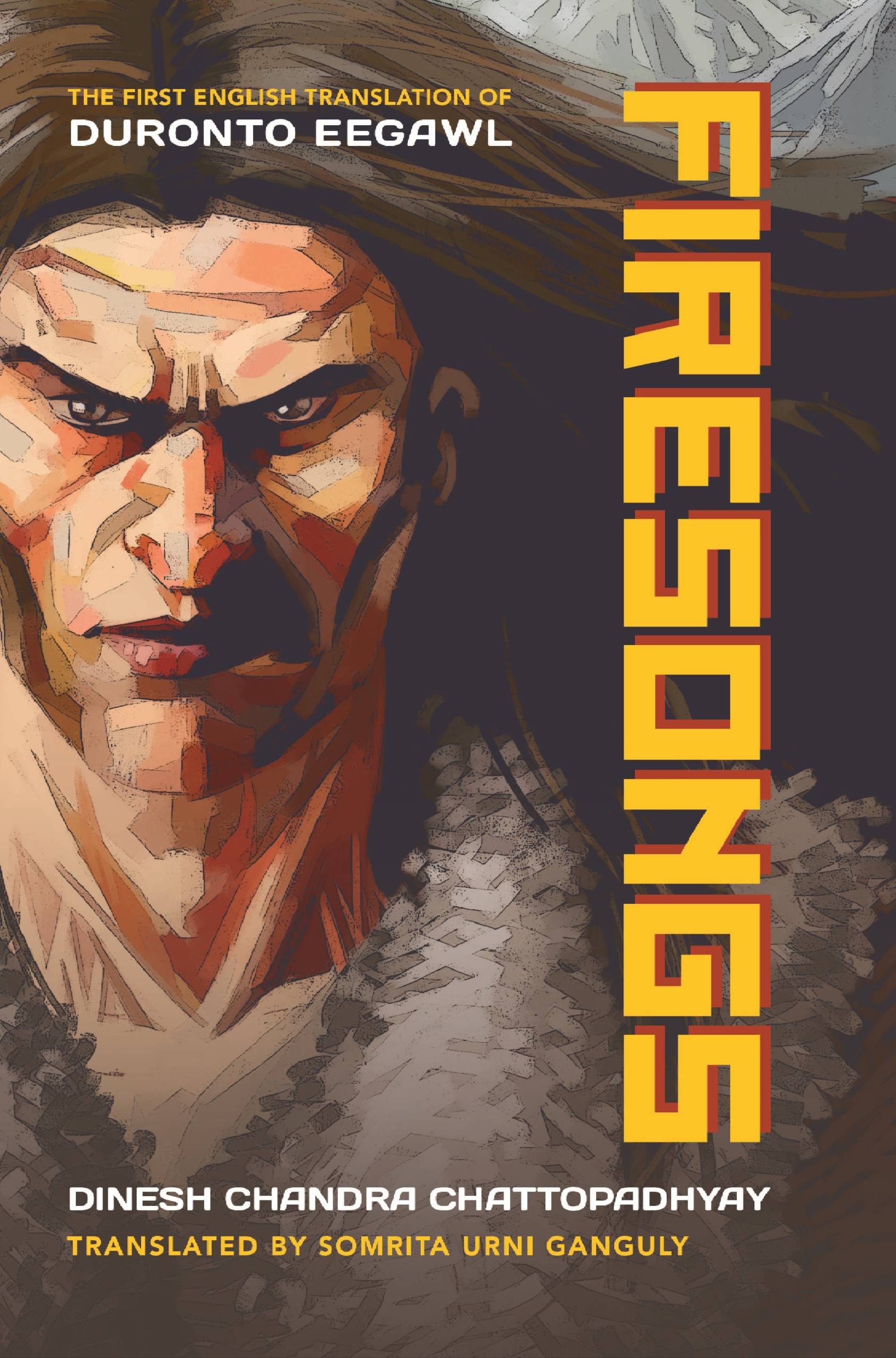 Firesongs by Dinesh Chandra Chattopadhyay, translated by Somrita Urni Ganguly (BEE Books, 2019). No list of crossover fiction would be complete without an epic adventure tale, and the five-volume Firesongs is an acclaimed Bengali classic. Dinesh Chandra Chattopadhyay drew inspiration from Georgii Tushkan's The Hunter of the Pamirs to weave his tale of Zura, a young hunter who leaves behind his remote mountain village and is bewildered, intrigued and inspired as he witnesses modernity in motion. Set against the backdrop of the Soviet Revolution, Zura's adventures continue to capture the hearts of young and old alike, forty years after they were first published. Listen to translator Somrita Urni Ganguly read an extract from the third volume of Firesongs here.
For more Bengali literature for a range of ages, see Titas Bose's Bengali literature recommendations.
Just Like Tomorrow by Faïza Guène, translated by Sarah Ardizzone (Penguin, 2006). French-Algerian author Faïza Guène's first novel has been translated into 26 languages and currently features on the UK A-Level French syllabus for 16-18 year olds. In France, though, the tale of fifteen-year-old Doria, the novel's determined and charismatic narrator, and her life on the unfortunately named Paradise Estate, is viewed as a ground-breaking book for all ages, in part due to its impact in introducing back slang into French literature. Speaking in June 2021 at Gŵyl Haf literary festival, translator Sarah Ardizzone offered stimulating insights into her collaboration with the author and explains how and why her translation engages with a YA audience. Contributed by Rosie Eyre.
If you loved meeting Doria, head over to the 'Great Black, Asian and Minority Ethnic Heroes from Around the World' blog to meet more inspiring protagonists.
The River Commander by Ubah Cristina Ali Farah, translated by Hope Campbell Gustafson (Indiana University Press, forthcoming. Sample available courtesy of Words Without Borders). Eighteen-year-old Yabar wakes up in a hospital bed covered in blood, drifting in and out of consciousness. Through a series of flashbacks, he recounts his story: the story of a family destroyed by civil war in Somalia and reconstructed in Rome, the place he calls home. Somali-Italian author Ubah Cristina Ali Farah's second novel offers a lyrical, compelling and accessible insight into the long-term, personal consequences of Italian colonization and civil war in Somalia.
The Secret Box by Daina Tabūna, translated by Jayde Will (The Emma Press, 2017). Illustrated with bespoke prints by Mark Andrew Webber, The Secret Box is a deceptively simple and beautifully beguiling collection of three short stories taken from Daina Tabūna's Pirmā reize [The First Time], a debut which was shortlisted for the Annual Latvian Literature Award in 2015. By turn ingenuous and perceptive, the evaluations of adulthood offered by Tabūna's female protagonists will linger long after you've finished reading.
For more book recommendations from Latvia for a range of ages, click here.
And a couple of as-yet untranslated titles to keep your eye out for:
Ana wa sadiqi wal-himar [Me, My Friend and the Donkey] by Mahmoud Shukair (Tamer Institute, 2016). A fantasy-laced detective adventure that weaves together Palestinian history and a healthy dose of humour, this novel follows two best friends in Jerusalem on a mission to find a stolen donkey. Inspired by detective novels and adventure films, the pair enlist their classmates to help solve this mystery. The chapters alternate between the two protagonists' childhood and adult lives. While the novel targets younger readers, it invites adults to consider the Palestinian cause from a child's point of view, and remember how perspectives on the same situation can change with age. You can read a sample translated by Anam Zafar on the ArabLit website. Contributed by Anam Zafar.
Watch the Bila Hudood Festival panel 'Arabic YA Literature's Fantastic Worlds and Where to Find Them' for more recommendations.
Dni Nashei Zhizni [Days of Our Lives] by Mikita Franko (Popcorn Books, 2020) Characterized by clear, carefully constructed prose, this intimate portrait of queer family life by a breakout star in the Russian literary scene started life as a private blog which the author was encouraged to turn into a full-length novel. The story centres on Miki, a young boy who, at the age of four, loses his mother to breast cancer and subsequently grows up with his uncle and his uncle's gay partner. It offers a detailed, personal insight into the restrictive nature of gender norms, but is restricted to readers aged 18+ in Russia because it features homosexual relationships. Contributed by Reuben Woolley.